Beau Rivage Sportsbook Review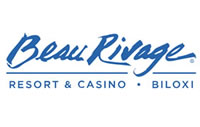 Beau Rivage Resort & Casino

Address:

875 Beach Blvd, Biloxi, MS 39530

Phone:

888-567-6667
With the Professional and Amateur Sports Protection Act (PASPA) now eliminated, in-state sports betting in Mississippi has formally been legalized (via HB 967). The Beau Rivage, Biloxi's most famous gambling hotspot, is the first MS book in the area to go live, and customers have been flocking to the on-site betting lounge at the venue since it first opened its doors to the public. As such, the Beau Rivage sportsbook reviews that have been posted online and across social media have all been extremely positive, proving that owner MGM Resorts International truly has its finger on the pulse of the industry.
While there's plenty to do at the Beau Rivage Resort and Casino thanks to its small-but-busy 72,000-square-foot gaming floor, nearly 2000 slot machines, and dozens of traditional and modern casino table games, sports betting adds a whole new layer of excitement – excitement that hasn't been seen in the gaming world for decades.
The Beau Rivage also features 1740 luxurious guest rooms and suites in Mississippi's tallest building, a vacation-style pool, a 5-star spa, upscale bars and restaurants, and the award-winning Fallen Oak golf course designed by renowned links engineer Tom Fazio. Clearly, there's always something available for everyone, gamblers and non-gamblers alike. Sports betting, of course, promises to pull in more folks than ever before, and it will certainly convert countless non-bettors into regular players – and big winners!
Is The Beau Rivage Sportsbook Open To The Public?
The Beau Rivage sportsbook opened to the public on August 1, 2018, becoming the first sports betting lounge to go live in Biloxi, MS. Given that the Beau Rivage is considered by almost all gamblers to be Mississippi's best casino resort, it's no surprise that owner MGM pulled out all the stops to make sure its award-winning property was the first sportsbook out of the gate in the state.
It's also no surprise that the Beau Rivage sportsbook offers a luxurious lounge in the middle of the casino's action. With plenty of theater-style seating, leather couches surround the bar's main projected screen, with satellite TV sets mounted all the way around the venue to provide customers with plenty of viewing options for all the day's sporting action. Booths line this viewing area as well, with full tableside drink and food service from the Sports Book & Bar Beau Rivage.
Beau Rivage Casino Hours Of Operation:
The Beau Rivage Sports Book & Bar is open 7 days per week, and the following hours – while subject to change at any time – are typical:
Monday: 10 AM – 11 PM
Tuesday: 10 AM – 11 PM
Wednesday: 10 AM – 11 PM
Thursday: 10 AM – 11 PM
Friday: 10 AM – 11 PM
Saturday: 8 AM - Midnight
Sunday: 8 AM - Midnight
Does The Beau Rivage Sportsbook Offer Full-Service Betting?
Yes, the Beau Rivage sportsbook offers full-service betting to all customers 21 and older for sports betting in Mississippi. The Sports Book & Bar Beau Rivage features all the action you'd expect of a first-rate betting lounge in one of America's finest gambling destinations, including lines and odds for every major team in every major US sports league (NFL, NBA, MLB, NHL, NCAA) as well as action on international sports like soccer, cricket, rugby, tennis, golf, boxing, MMA, and more. If you can bet on it, you can bet on it at the Beau Rivage Sports Book & Bar.
Can You Use Your Mobile Device To Bet At The Beau Rivage Sportsbook?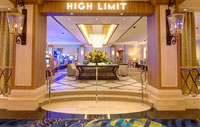 Currently, you cannot use your mobile device to bet at the Beau Rivage sportsbook, but online wagering is definitely coming to the venue in the near future. However, there are a couple of caveats when it comes to any online Beau Rivage or other Mississippi-area sportsbook, and both should be taken into account.
First, while online sports betting via a Beau Rivage sportsbook app on your iPhone or Android handset is an awesome idea for patrons at the casino itself (who can enjoy all the other world-class amenities the Beau Rivage has to offer), it's real allure for the industry is that it will allow customers from all over Mississippi to wager with the Beau Rivage no matter where in the state they actually are. In other words, you won't have to drive to Biloxi every time you wish to place a bet on your favorite players and teams. However, that will require a new law to be passed, as currently, mobile sports wagering is only legal while patrons are physically on casino grounds. The Beau Rivage is working on developing an app to make this convenient type of sports wagering a reality (so you can bet from on-site restaurants, your hotel rooms, etc.), but the state itself will have to legalize Mississippi-wide online sports betting. Legislators are considering laws to do just this, but they likely won't be decided upon or implemented until mid-2020 at the earliest.
Though that all sounds great (and absolutely is), the second caveat to consider is the fact that Mississippi is in the heart of sports country, with several popular NCAA teams from inside and outside the state carrying huge fanbases. With major clubs like the Bulldogs and Rebels inside the state, the NFL's New Orleans Saints and NBA's Pelicans playing nearby, and a huge local fanbase for the MLB's Atlanta Braves (just to name a few), there are a number of "local" teams in MS that will skew betting lines tremendously in many matchups.
As such, to balance their books and guarantee profitability, most MS sportsbooks, including that at the Beau Rivage, will weigh their lines more heavily for the house, meaning that bets on these clubs will literally be more expensive (i.e. carry a higher vigorish, or house take) than the same wagers at legal offshore sportsbooks like Bovada, SportsBetting, BetOnline, 5Dimes, and other top sites. These sites are 100% legal for MS residents to use, and maintaining memberships at several different offshore sportsbooks is one of the best edges a sports bettor can possibly get. For maximum profitability, shopping lines to find the best deals is an absolute must, and these overseas services will often give you more bang for your buck than land-based Mississippi sportsbooks like that at the Beau Rivage. The only thing you won't get at these sites is free drinks while you wager.
What Is The Minimum Age To Wager At The Beau Rivage Sportsbook?
By Mississippi law, the minimum age to wager at the Beau Rivage sportsbook is 21 years old. However, if you sign up at an offshore sportsbook like those listed above, you only have to be 18 to wager on sports. Nevertheless, because MS law specifically denotes 21 years old as the minimum legal age to place sports bets, it's best that you err on the side of caution and wait until you're at least that old before signing up with any offshore sports betting sites. This shows good faith compliance on your part, and it's a great way to avoid any potential hiccups when filing your taxes every year.
Does The Beau Rivage Sportsbook Offer Proxy Betting?
The Beau Rivage sportsbook does not offer proxy betting to its clients, and though proxy betting has historically been a valuable customer-retention tool for casinos, racetracks, and bookmakers, it is too risky for current sports betting services to offer. Essentially, proxy betting is an old workaround (or "loophole") for compliance with the Federal Wire Act of 1961, which forbids any sportsbook service from accepting bets across state lines.
Given that Biloxi is such a tourist destination, many visitors are from out of state. However, because of the nature of sports betting, these customers may want to place bets whenever they're back home or traveling elsewhere. Since the forthcoming Internet-based Beau Rivage sportsbook will be "geo-fenced" in accordance with the Wire Act, customers will only be able to wager online with the MGM brand while they are physically inside Mississippi. With proxy betting, a physical third-party would place your wagers on your behalf at the Beau Rivage sportsbook itself, but this is not available.
As a result, and as every honest Beau Rivage sportsbook review points out, if you live in Mississippi and wish to wager on sports while traveling outside the state, you can only do so by using a legal offshore sportsbook. Indeed, using such books in these cases will be your best bets going forward, as proxy betting is simply not an option.
| Legal MS Sports Betting Sites | New Player Bonuses + Promos | Bet Now |
| --- | --- | --- |
| Bovada Sportsbook | $250 w/ 50% Match - Low Rollover | Click To Sign Up |
| BetOnline Sportsbook | $1K w/ 50% Match - Good For Life | Click To Sign Up |
| SportsBetting Sportsbook | $1K w/ 50% Match - Lifetime Bonus | Click To Sign Up |
| MyBookie Sportsbook | $500 w/ 50% Match - Welcome Bonus | Click To Sign Up |
| BetDSI Sportsbook | $500 w/ 100% Match - Lifetime Bonus | Click To Sign Up |