Sports Betting In Biloxi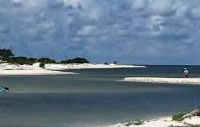 While Biloxi, Mississippi, is a place of decided historical import, it is best known today as a gambling mecca in line with Atlantic City, New Jersey, and other casino districts that scale smaller than Las Vegas but offer Vegas-style slots and table games. Of course, the city has been in the news of late as sports betting in Biloxi has surged in the wake of the Supreme Court overturn of the Professional and Amateur Sports Protection Act (PASPA, 1992).
Thanks to the elimination of PASPA, Biloxi was able to add sports betting to its roster, which was unsurprisingly launched on August 1, 2018, by the famous Beau Rivage on Beach Boulevard. Since then, the region has quickly become the Gulf area's number-one hotspot for wagering on athletics, outshining neighboring Tunica Resorts when it comes to presentation and sheer variety. Indeed, sports betting in Biloxi is the most popular way to gamble on the Gulf, and the sky's the limit as more and more casinos get in on the action.
Biloxi Casinos With Legal Sportsbooks
The following are the Biloxi casinos with legal sportsbooks that are open and operational. While the rollout was initially somewhat slow, just about every gambling destination in Biloxi now has sports betting up and running. Even better, on-site Vegas-style sports betting lounges are the order of the day for legal sports betting in Mississippi, and these setups feature national and international odds and lines in addition to airing all the marquee games of the day, all year long. Additionally, there are a handful of casinos just a few minutes outside of Biloxi – in towns like Gulfport and Bay St. Louis – that also offer on-site sports betting, and those are included here due to their geographical proximity to the Biloxi city center.
Please note that though MS gambling laws do allow for Internet-based sports betting while you're physically on-site at a Biloxi casino, most venues have not yet launched such mobile wagering functionality. And even when they do, state law mandates that such apps or mobile sites will only accept wagers from casino patrons on casino grounds. If you live in Mississippi and wish to wager on sports from the comfort of your own home (or on the go via your smartphone or tablet), you will have to use a legal offshore sportsbook instead of a local solution until MS passes a comprehensive statewide mobile sports betting bill into law.
What To Expect At Biloxi Casinos With Sports Betting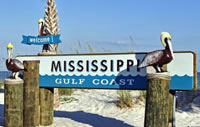 While the new hotness in Biloxi is undoubtedly sports wagering in area casinos, there are a number of other activities and gambling amusements to enjoy while visiting these resort destinations. When you book a trip to the region, you have a lot to consider when it comes to what to expect at Biloxi casinos with sports betting. From traditional and modern dice and table games and reel-based and digital slot machines to first-class fine dining options and theater shows, these Biloxi establishments have it all. Add in tons of things to do in Bliloxi, shopping, spa experiences, video and parlor game arcades, and swimming options on-site, and you'll never even have to leave your resort to enjoy a full and action-packed vacation.
Obviously, for first-timers, the Beau Rivage is a can't-miss venue. At 29 floors, the 1740-room Beau Rivage – French for "beautiful shore" – is the tallest building in Mississippi (346 feet). In addition to winning all the local and industrial service awards in the casino industry, the Beau Rivage is home to several top-rated restaurants, like the BR Prime Steakhouse and Jia (Asian fusion). Of course, for a truly one-of-a-kind dining experience, the neighboring IP Casino offers the AAA Four Diamond-rated thirty-two restaurant. Thirty-two offers modern European cuisine, stunning city views, and a great wine selection, though seating is always limited and reservations are an absolute must.
For shopping in Biloxi, several casinos offer high-profile boutiques and gift shops. While the Beau Rivage goes the extra mile with a bona fide mall of high-end stores like B*Iconic, Capri, and Da Milano, other casino hotels in the area have their own draws, as well. From branded apparel to high-end sports and recreational wear, you'll find it all when you're sports betting in Biloxi.
Highlights of the Biloxi venues' outdoor activities include the enormous pool at the Hard Rock, replete with deck-side cabanas and the only swim-up bar in Biloxi, while the Beau Rivage offers its guests access to the exclusive 72-hole Fallen Oak Golf Course, designed by legendary PGA architect Tom Fazio. All Biloxi venues have their own activities to enjoy when you want to get out and about, but they also have indoor shows and concerts to take in, as well. Comedy acts, stage shows, cabarets, and the like abound, with renowned artists like Aaron Neville, Johnny Mathis, Smokey Robinson, Peter Cetera, Mariah Carey, Asia, Blood, Sweat & Tears, Jefferson Starship, Willie Nelson, Foreigner, 38 Special, and many more.
Sports Betting In Biloxi FAQs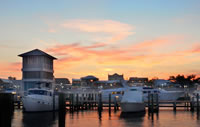 Can I Bet On Sports In Biloxi Over The Phone?
While it seems like an obvious service to provide, betting on sports in Biloxi over the phone is not actually offered by any sportsbook in the area. Indeed, no venue for sports betting in Mississippi offers this, as the potential to unwittingly run afoul of the Interstate Wire Act (1961) is far too great. The Wire Act, remember, makes it a federal crime for sportsbooks to accept wagers across state lines. Since there is no way to ensure that phone-in wagers are coming from inside MS, the sportsbooks in the state simply disallow the practice altogether.
Does Biloxi Have Online Sports Betting?
An effective solution to the above scenario is for Biloxi to have online sports betting. This is possible because online wagers can be geo-fenced, thereby guaranteeing that bets are being placed by bettors who are physically in Mississippi. Fortunately, the MS legislature recognizes the huge potential for online-based sports betting in Biloxi, and they are currently designing plans to regulate just such a product (though state-regulated online wagering will likely not launch until late 2020 at the earliest). In the meantime, the only way to bet online in Biloxi is to use a legal offshore sportsbook.
Do Biloxi Sportsbooks Offer Mobile Betting?
Right now, there are a limited number of Biloxi sportsbooks that offer mobile betting. However, many casinos are currently working to install on-premises mobile betting so patrons to these properties can wager on games from other sections of the casino. You'll be able to wager on sports from on-site restaurants, arcades, bars, pool decks, and even your hotel room. However, until the state itself installs its Internet sports wagering platform, mobile sports betting in Biloxi will not be accessible unless you're actually at the casinos in question. As soon as Biloxi offers online sports betting to everyone in MS, of course, the mobile component will be the flagship product for every casino participating in the movement. Until then, however, you can feel free to legally wager via your iPhone or Android device by visiting a legal offshore sports betting site.
Can I Participate In Sports Betting In Biloxi From Out Of State?
Because of the Wire Act and the limitations it places on interstate sports wagering, you cannot participate in sports betting in Biloxi from out of state. All state-regulated Mississippi sportsbooks can only accept wagers from bettors who are physically located on the grounds of a licensed physical venue itself at the time they place their bets. However, if you do a lot of traveling or spend time across multiple states, you can still wager legally – no matter where you are – by using an online, offshore sportsbook.
Do Biloxi Sportsbooks Offer Live, In-Game Betting?
Yes! In fact, live, in-game betting is the most popular way to wager on athletics in Mississippi in general. With live betting, bettors can place their bets at any time during a given contest instead of having to have their wagers in before the match in question actually gets underway. With dynamically-changing lines that offer updated odds (spreads, straights, totals, props, etc.), live betting lets you double-down on good bets and make up ground on poor bets. Additionally, live betting is also just a plain fun way to increase your participation and interest in games that otherwise would have less on-field or on-court drama.
Can I Use Bitcoin For Sports Betting In Biloxi?
Unfortunately, no state-based sportsbook currently accepts Bitcoin for sports betting in Biloxi. The ability to use Bitcoin and altcoins like Ethereum, Litecoin, Stellar, Cardano, DASH, Bitcoin Cash, and other cryptocurrencies is one of the most compelling and convenient features of legal offshore sports betting websites. These legal online sportsbooks all accept Bitcoin and other cryptos, and they even offer large, valuable bonuses for using these avenues. Once MS casinos offer online sports betting products of their own, they may accept Bitcoin, given its popularity. However, there's a good chance that such won't be allowed, given the fact that the state requires a cut of all sports wagering revenues. Since Bitcoin is so potentially volatile and difficult to track, its use for sports betting in Biloxi – and elsewhere in the state – may not be allowed by Mississippi legislators.
| Legal MS Sports Betting Sites | New Player Bonuses + Promos | Bet Now |
| --- | --- | --- |
| Bovada Sportsbook | $250 w/ 50% Match - Low Rollover | Click To Sign Up |
| BetOnline Sportsbook | $1K w/ 50% Match - Good For Life | Click To Sign Up |
| SportsBetting Sportsbook | $1K w/ 50% Match - Lifetime Bonus | Click To Sign Up |
| MyBookie Sportsbook | $500 w/ 50% Match - Welcome Bonus | Click To Sign Up |
| BetDSI Sportsbook | $500 w/ 100% Match - Lifetime Bonus | Click To Sign Up |