Palace Casino Sportsbook Review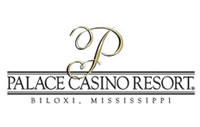 Palace Casino Resort

Address:

158 Howard Ave, Biloxi, MS 39530

Phone:

800-725-2239
As the only smoke-free casino in Biloxi, the Palace Casino Resort is one of the best, cleanest experiences on the coast. And now that they accept sports bets, almost every Palace Casino sportsbook review says the place is a literal breath of fresh air. That's because – in addition to being a no-smoking venue, the Palace Casino is also a bona fide resort replete with things to do inside and out. With golf on hand at their award-winning Preserve Golf Club (18 holes over 245 acres on a further 1800 acres of protected wildlife habitat) and full-body cleansing treatments at their top-tier on-site spa aptly called Pure, your trip should be rejuvenating and comfortable, no matter where you spend most of your time on the casino grounds.
Naturally, the new sportsbook is the biggest draw at the Palace Casino in Biloxi, but it's certainly not the only draw. The casino floor offers more than 800 classic reel and modern video slots, and the venue boasts dozens of table games including traditional gambling classics like blackjack, roulette, craps, and more.
For guests staying the night (or vacationing at the Palace Casino for multiple days), the hotel at the resort is luxuriously appointed, and the rooms and suites feature your choice of full Gulf or Back Bay views. What's more, the Palace Casino Resort doesn't charge resort fees like some other venues in Biloxi, making it an excellent value as well as a lush, plush, and restful lodging experience.
Is The Palace Casino Sportsbook Open To The Public?
We wouldn't put out a Palace Casino sportsbook review if it wasn't actually open for business, so yes! The Palace Casino sportsbook is open to the public, and it has been for some time now. Indeed, the sports wagering lounge at the Palace Casino has quickly become one of the hottest spots along the coast for betting on and watching your favorite players, teams, and sports leagues. Best of all, the Palace Casino sportsbook is open every day of the week, all year long. The hours of operation may change slightly depending on what major sports are in season, but the following schedule is typical:
Palace Casino Sportsbook Hours Of Operation:
Monday: 11 AM – 11 PM
Tuesday: 11 AM – 11 PM
Wednesday: 11 AM – 11 PM
Thursday: 11 AM – 11 PM
Friday: 11 AM – 11 PM
Saturday: 11 AM – 11 PM
Sunday: 11 AM – 11 PM
Does The Palace Casino Sportsbook Offer Full-Service Betting?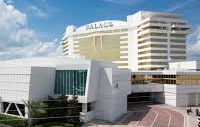 Yes! One of the best things about the Palace Casino sportsbook is that it offers full-service betting. This means that you have literally every kind of event and bet at your fingertips. You can wager on NFL, NBA, MLB, NHL, and NCAA action, and international sports like soccer, rugby, tennis, golf, MMA, cricket, boxing, and more are also on offer. Then, no matter which sport or sports you wish to wager on, you'll find odds on just about everything, from spreads and straights and totals (over/under bets) to teasers, pleasers, reverses, player and team props, specials, and futures. With live betting also on hand for select matches each day, you have literally thousands of daily chances to win!
But the bet types and leagues offered are just the beginning. Indeed, the current jewel of every Palace Casino sportsbook review is the facility's brand new sports betting lounge. Sure, the odds and lines offered are great, but the lounge itself is where you want to be. This venue, called the CONTACT Lounge & Sports Book, is an "integrated bar experience," which is a fancy way of saying that it's got full drink and food service from your booth, table, or elegant counter seat. With more than 50 televisions on which to catch all the day's action, the CONTACT Lounge is your one-stop-shop for all things sports betting in Mississippi.
Does The Palace Casino Sportsbook Offer Mobile Betting?
If there's one sore spot in most of the Palace Casino sportsbook reviews you'll read, it's the fact that the venue does not yet offer Internet-based or mobile betting. However, this isn't the fault of the Palace Casino, as Mississippi lawmakers are still ironing out the necessary regulatory framework for online and mobile sports betting in the state. Once they do that, of course, you will be able to use your iPhone or Android device to legally and conveniently wagers on sports no matter where on the Palace property you happen to be. Indeed, mobile sports betting offered by the Palace Casino should even be available to MS residents all around the state, remotely, quickly, and safely, though it could be some time before this sort of statewide rollout occurs.
Until then, if you can't make it to the CONTACT Lounge & Sports Book, signing up for a legal offshore sportsbook is your best bet. Remember, even when MS does implement online mobile sports betting, it will be geo-fenced by federal law to those physically located inside MS borders. For travelers and the like, offshore books that operate entirely outside of US legal jurisdiction are the way to go.
What Is The Minimum Legal Age To Wager On Sports At The Palace Casino?
The minimum legal age to wager on sports at the Palace Casino is 21, which is the same for every gambling venue – commercial or tribal – in the state. However, if you sign up at an online, offshore sportsbook, you can technically bet on sports at just 18 years old, though this is not recommended. Because MS has actually legislated a legal sports betting age, it is best to defer to that even if betting online at a non-US-based sports betting site.
Does The Palace Sportsbook Have Proxy Betting?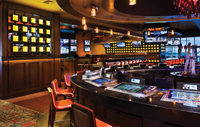 Some Palace Casino sportsbook reviews are calling for the casino to institute proxy betting, but this is not going to happen. Proxy betting – a decades-old workaround or loophole of the federal Interstate Wire Act that served as an easy way for out-of-state bettors to wager at casinos using a physical stand-in to place their bets on-site as required by law – has long since fallen out of favor, and none of America's new sportsbooks in the post-PASPA environment are interested in pushing their luck. Plus, legal online sports betting at offshore sites has more or less obviated the need for proxy betting, as these services have become the go-to betting portals for folks that do a lot of interstate and international traveling.
Top Mississippi Sports Betting Sites
Rank
Online Sportsbooks
Bonuses Offered
Rating
US Players?
Play Now!