Sports Betting In Tunica Resorts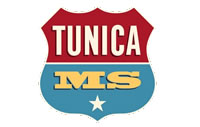 The small town of Tunica Resorts dominates not just the gambling market of northern Mississippi but also attracts bettors from Tennessee, Arkansas, northern Louisiana, and part of Alabama as well. For that reason, sports betting in Tunica Resorts makes a good deal of sense for players in several states and further strengthens Mississippi's position as one of the most important gambling centers in the entire United States. With that in mind, it only makes sense that sports betting in Tunica Resorts would be on the minds of Magnolia State lawmakers who moved to make sports wagering legal in anticipation of the US Supreme Court's May 2018 repeal of PASPA, the former federal law that prohibited sports wagering in most of the US.
However, with so many visitors coming into town for the purpose of placing wagers at area casinos, not everyone will know all the ins and outs of what is involved with sports betting in Tunica Resorts. Our quick but comprehensive guide is here to help, as we aim to provide our readers with all the information needed to make the most of their next gambling trip to northern Mississippi. On this page, we'll go over the basics of Tunica sports betting, take a look at the Tunica Resorts casinos that offer legal sportsbooks for their visitors, and more. After all, sports betting is new in Mississippi, so it's understandable that many gamblers or sports fans might be on the fence or just don't know exactly how to go about sports betting in Tunica. However, after reading this page, you'll know just where to go and exactly what to do to place those winning wagers.
Tunica Resorts Casinos That Offer Legal Sportsbooks
Although the state of Mississippi is blessed with many fantastic casinos at which you can enjoy a full menu of gambling activities, some of the best in the business are the Tunica Resorts casinos that offer legal sportsbooks. On Aug. 1, 2018, the Gold Strike Casino and Resort in Tunica, MS, became the first destination to offer of the new wave of Tunica sportsbooks. However, the other combination casino-resorts (to which the largely agricultural community of Tunica Resorts owes its name as well as its position as one of the nation's most prominent gaming destinations) soon followed suit, rendering Tunica the ideal location for legal sports betting in northern Mississippi. The Tunica Resorts casinos listed below are some of the top MS hotspots for sports betting, and they each offer a full menu of sports betting activities right now.
What To Expect At Tunica Resorts Casinos With Sports Betting
If you're thinking about taking a gambling vacation to northwestern Missouri, you may not know exactly what to expect at Tunica Resorts casinos with sports betting lounges and services. Fortunately, the addition of sports wagering to these casinos' menus has not taken away anything from any of the properties that offer the pastime. In other words, no other slots, table games, or property amenities have been sacrificed to make room for the dedicated sportsbooks and sports betting lounges at these Tunica facilities. This, of course, means that you can still enjoy all the gambling amusements and on-site luxuries that you'd expect from any world-class casino resort destination.
Things to do at Tunica Resorts - For example, casinos like the Gold Strike and the Horseshoe Casino Tunica are widely recognized as having some of the area's best poker rooms, and even for attracting World Series of Poker tournaments and the like at several times throughout each season. Additionally, all these highly-recommended casinos with sportsbooks also have plenty of table games, slots machines (both traditional reel types and modern video varieties), and other similar amusements. You'll always find plenty of blackjack, keno, craps, roulette, three-card poker, four-card poker, Let It Ride, Mississippi Stud, dice games, and even bingo parlors. While sports betting is the newest and arguably the most popular casino attraction right now, it's far from the only way to enjoy gambling in Tunica Resorts.
However, casino games and sports betting in Tunica Resorts aren't the only games in town. Far from it, in fact. With hotels like the Gold Strike and other top destinations also offering some fantastic theatre and performance venues, you'll have plenty of refined entertainment to choose from. Think of attractions like the world-famous Bar Stage at the 1st Jackpot Casino, where many famous blues acts have put on some of the rockingest shows in the history of the state of Mississippi. If dancing is more of your speed, then you should check out the Red Door nightclub at the MGM Resorts International-owned Gold Strike Casino. For Tunica Resorts' more gastronomically inclined guests, there are plenty of award-winning restaurants like the Chicago Steakhouse, Jack Binion's Steak, Lucky 8 Asian Bistro, and the Delta Blues Buffet to enjoy, as well, all of which are located inside various Tunica Resorts casinos.
And, of course, given that Tunica is a quick drive over from Memphis, Tennessee – one of the most renowned cultural centers in the United States – there is always plenty to do in the region, as well. For more information on things to do in and around Tunica outside of your stay on these various world-class casinos' grounds, check out our overview here.
The point is this: if you are in town for some sports betting in Tunica Resorts, you are pretty much guaranteed to have plenty of other things to do while you wait to put in your wager or to collect your payout. Sports betting in Mississippi is great, but it's just the tip of the iceberg!
Sports Betting In Tunica FAQs
Do Tunica Sportsbooks Offer Live Betting?
Tunica sportsbooks do offer live betting, but only at venues that have kiosk-based electronic sports betting ticket windows. Typically, while live betting at offshore sportsbooks over the Internet is a convenient and easy process, it's a bit more involved at an actual casino like those in Tunica Resorts. In order to take advantage of live betting in Tunica, you will have to make sure you occupy an open terminal and remain seated there for the duration of the game, placing your wagers attentively as odds change in real-time. For the casinos that support live betting (which is coming to all Tunica sportsbook betting lounges in the future, given the popularity of in-game betting), the experience is definitely not to be missed!
Can I Use My Mobile Phone For Sports Betting In Tunica?
Yes and no. You can use your mobile phone for sports betting in Tunica only at select casinos for the time being, and only by using their dedicated, geo-fenced apps for iPhone or Android. While this is a great perk for those Tunica Resorts destinations that offer lots of on-site activities (thus allowing you to wager on your favorite Mississippi matchups from the pools, restaurants, and even possibly your hotel room), it isn't useful for non-guests, as these apps will only work inside the casino property's borders. Currently, expanded online sports betting is not yet legally available at Tunica sportsbooks, though the state legislature indicates great interest in pursuing such in the near future (hopefully legalizing statewide mobile betting sometime before the end of 2020).
Do Tunica Sportsbooks Accept Bitcoin?
No. Tunica sportsbooks do not accept Bitcoin, and this is one of the biggest drawbacks of using land-based Mississippi sportsbooks. If you wish to wager with Bitcoin (or any other cryptocurrencies, like the altcoins Bitcoin Cash, DASH, Ethereum, Cardano, Stellar, Litecoin, and others), you will have to use legal offshore sportsbooks that accept these payment options. In the future, land-based Tunica sportsbooks might accept Bitcoin et al., but this likely won't happen any time soon, and it may take a wide-scale rollout of Internet-based Mississippi sports betting to make that a reality.
Can I Call In My Tunica Sports Betting Wagers?
No. Unfortunately, even though it would be perfectly legal for MS residents to call in their Tunica sports betting wagers, no area sportsbook will allow this, as the potential for these venues to unwittingly violate the Interstate Wire Act (1961) is too great. Remember, using a line of communication to accept wagers across state lines is a federal crime, and no book will risk that. Phone calls cannot be effectively geo-fenced, so the only time you will be able to remotely place wagers for sports betting in Tunica is when MS rolls out a geo-fenced online sports wagering platform. Otherwise, you will need to use an offshore sports betting site, most of which allow you to wager over the phone in addition to using their online wagering portals.
Can I Bet At Tunica Sportsbooks From Out Of State?
For the same reasons mentioned above, you cannot bet at Tunica sportsbooks from out of state. This would be a violation of the Federal Wire Act of 1961, and though it isn't unlawful for individual bettors to do this, it is 100% illegal for any licensed US sportsbook or casino to accept wagers placed from outside the borders of the state in which they operate. If you travel a lot and wish to wager on sports no matter which state you're in, your only option is to sign up at a legal online sportsbook that operates from outside the United States.
| Legal MS Sports Betting Sites | New Player Bonuses + Promos | Bet Now |
| --- | --- | --- |
| Bovada Sportsbook | $250 w/ 50% Match - Low Rollover | Click To Sign Up |
| BetOnline Sportsbook | $1K w/ 50% Match - Good For Life | Click To Sign Up |
| SportsBetting Sportsbook | $1K w/ 50% Match - Lifetime Bonus | Click To Sign Up |
| MyBookie Sportsbook | $500 w/ 50% Match - Welcome Bonus | Click To Sign Up |
| BetDSI Sportsbook | $500 w/ 100% Match - Lifetime Bonus | Click To Sign Up |