Is Sports Betting Legal In Mississippi?
Mississippi may not be a leader of industry or culture, and it may not be the most populous state in the union, but one thing it does have is a proud people. These proud people love sports, and their love for their favorite sports teams is as constant as the southerly flow of the Mississippi River for which their home state is named. As we mentioned, Mississippi isn't a center for trade that attracts big corporations and factories from around the US, but gamblers in Mississippi still find quite a few ways to get their slice of the money pie. One of these ways is sports betting, a pastime that is as popular as it is infamous. Over the course of this article, we hope to replace a little of that infamy with a little more love, as many times people's misgivings with sports betting are completely misplaced.
Some people incorrectly believe that betting on sports in Mississippi is against the law. Even before the state formally legalized sports wagering at the many casino venues within its borders, it was never a crime to wager on sports as an individual living in Mississippi. And best of all, despite land-based sports betting being a state-approved activity now, the old offshore sportsbooks that MS residents have been using for decades also remain completely safe and legal to use. This means that ever since the MS legislature formally legalized the pastime, resident bettors have more options than ever. And since shopping lines is so important for successful sports betting in general, MS offers great opportunities for every kind of sports gambler and every kind of sports fan.
Land-Based Sports Betting in Mississippi:
Mississippi legalized land-based sports betting via their 2017 Fantasy Contest Act, which removed sports wagering from the list of prohibited gambling in the state. This, of course, was pending the overturn or repeal of PASPA, which happened when the Supreme Court declared the federal sports betting ban as unconstitutional in May 2018. However, it's important to note that MS legalized only land-based sports betting inside the state's borders. Thus, there are about two dozen casino venues throughout the state (Tunica Resorts, Greenville, Biloxi, Choctaw, etc.) that offer sports wagering locations, but many residents are still out of luck if they want to bet daily, as going to and from these brick-and-mortar venues is time-consuming and expensive for regular bettors. Fortunately, offshore sports betting sites remain totally legal for betting on sports in Mississippi, so that's a good option for those who want more convenience and less downtime with their sports wagering hobbies.
Legal Online Sports Betting in Mississippi:
Mississippi online sportsbooks! have been available for years. Despite lawmakers failing to pass a bill with provisions for online sports betting, online offshore sportsbooks have been happy to accept MS residents. The latest legislative effort came in 2021 in the form of three bills: MS HB 1042,  MS SB 2732, and SB 2396. All three of them aimed to legalize state-regulated online sportsbooks in Mississippi. But, all three efforts went by the wayside as legislators were putting all their attention into bills that had to deal with COVID-19 relief. Their inability to pass a bill only pushes more customers to these overseas-based sports betting sites that have always been the norm. These sites offer everything that a MS sports bettors could want, so there isn't really a rush for lawmakers to pass a bill.
Bovada Sportsbook - A Safe And Legal Place To Make Bets On All Sports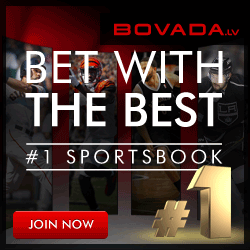 If you are still wary of trusting the Internet with your hard-earned cash, then just take a second to check out Bovada. You can see everything they have to offer before even signing up, and because they have been around for more than 20 years, they are a perfect model for what you can expect from any sports betting site you look into. The first place you should look is their cashier page. This page (and the help guide) will tell you everything you need to know about deposits and withdrawals, which are the lifeblood of online betting sites. Depositing money onto a site lets you use that money to bet, and when you win, you obviously need to be able to quickly withdraw your winnings. To ensure bettors feel safe putting money on their site, Bovada will only offer payment methods from trusted services, like Visa, Mastercard, American Express, and even cryptocurrencies like Bitcoin. In addition, Bovada offers payouts in checks and crypto so no one can steal your hard-earned winnings! For more information on ways to deposit and withdraw, check out Bovada for yourself!
While you are there, though, don't neglect to notice their excellent welcome bonus. With this perk, 50% of your first deposit is matched as free-plays (up to $250). That means that when you take the plunge and deposit money at Bovada, you get half again of that money for free when betting on the site. Bovada is actually giving you free money just for trying their award-winning service! This would be crazy if they weren't sure that you'll come away utterly impressed with what their site has to offer. Don't just listen to us though – see for yourself what over 100,000 Mississippi bettors already know!
Top Mississippi Sports Betting Sites
Rank
Online Sportsbooks
Bonuses Offered
Rating
US Players?
Play Now!





What's The Bottom Line? Will I Get In Trouble For Betting On Sports?
For some, trusting the World Wide Web is a scary prospect, and we understand that. Even so, we cannot advise against at least trying sports betting at reputable online, offshore sites like Bovada, BetOnline, SportsBetting, BetDSI, and other top books. Betting over the Internet is the easiest option and by far the best, as it doesn't require a trip to a physical sportsbook or the hassle of trying to figure out whatever the heck nearby states are doing. In addition, with all of the best offshore sites, you get free money for just signing up and giving them a try. There is no better time than now to get on board, hone your skills, and build a bankroll!