Hollywood Casino Sportsbook Review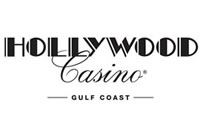 Hollywood Casino Gulf Coast

Address:

711 Hollywood Blvd, Bay St. Louis, MS 39520

Phone:

866-758-2591
The Hollywood Casino Gulf Coast is the Mississippi branch of the world-famous Hollywood gambling brand, owned by Gaming and Leisure Properties and operated by Penn National Gaming. As one of the first wave of MS properties to offer a land-based sports betting lounge, the Hollywood Casino is something of a market leader in the Magnolia State. As such, any Hollywood Casino sportsbook review you come across will certainly mention the new excitement that sports wagering has injected into the already excellent experience.
That said, the Hollywood Casino is more than just a sports betting haven for Mississippi bettors. With a smaller but intimate main gaming floor spanning some 40,000 square feet, the Hollywood Casino offers all the classic table games you expect (blackjack, craps, roulette, three-card poker, Mississippi Stud, and more) plus a dedicated poker room with five tables and daily tournaments. Naturally, there are over 1000 slot machines (reel and digital), with all the latest big-name game types, too, and when you're done playing, you can enjoy any of several excellent restaurants (including the fine-dining Bogarts Steakhouse) and hit the sack in one of the Hollywood Casino hotel's nearly 300 luxury rooms and suites. A nearby RV park owned by the casino offers easy access to Old Town Bay St. Louis and calming views of the bay.
Is The Hollywood Casino Sportsbook Open To The Public?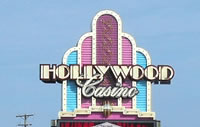 Yes, the Hollywood Casino sportsbook is open to the public, and it has been considered a first-rate flag-bearer for Mississippi's new sports wagering industry. Penn National Gaming, the operator at the venue, is no stranger to sports wagering, and their expertise has come through in spades at the Hollywood's sports betting lounge. The Hollywood Casino sportsbook is located on the first floor of the main floor, situated next to the lobby bar. Visitors will enjoy the sports betting lounge's 30 big-screen HDTVs and tableside drink service.
Some Hollywood Casino sportsbook reviews out there indicate that the venue is open 24/7. This is, unfortunately, not the case. The Hollywood Casino itself is indeed open 24 hours per day, but the sportsbook has defined daily hours during which you can place your wagers. (If you're looking for the ability to wager on sports at a truly 24/7 venue, you will have to opt for a legal offshore sportsbook that serves MS residents and operates over the Internet. These allow customers to bet at any time of the day or night, so they often work better with many bettors' busy schedules.)
Hollywood Casino Sportsbook Hours Of Operation:
Monday: 10 AM – 11 PM
Tuesday: 10 AM – 11 PM
Wednesday: 10 AM – 11 PM
Thursday: 10 AM – 11 PM
Friday: 8 AM – Midnight
Saturday: 8 AM – Midnight
Sunday: 8 AM – Midnight
Does The Hollywood Casino Offer Full-Service Sports Betting?
The Hollywood Casino definitely offers full-service sports betting in Mississippi. If you've read any Hollywood Casino sportsbook review content lately, you'll see that guests are raving about the new sports betting options on offer. With odds and lines on all the games from every major American sports league (NFL, MLB, NBA, NHL, NCAA, etc.), you will never run out of wagers to place at the Hollywood. And for fans of international action, the book also accepts bets on most high-level soccer, cricket, rugby, golf, MMA, boxing, and tennis events, just to name a few.
But that's not all. The Hollywood Casino sportsbook also gives its customers an almost endless list of wagering options for each and every game on the menu. You'll be able to place spread bets, straights, totals (aka over/unders), team props, player props, futures, and more, and you can even make several wagers on a single parlay ticket to drastically increase your potential payouts. Add live betting to the mix, and you have literally tens of thousands of possible wagers to choose from, every day of the year!
Does The Hollywood Casino Sportsbook Have Mobile Betting?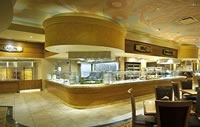 Right now, the Hollywood Casino sportsbook does not have mobile betting, although that is in the pipeline and currently being debated in the MS legislature. The state, for its part, recognizes the massive revenue/tax potential of opening up sports betting to everyone in the state via regulated Internet gambling services, and it is undeniably the wave of the future. However, there is simply no telling when the state will allow such services to go live.
Regardless, it is important to remember that, even once Internet-based sports betting is allowed to be offered by Mississippi casinos, this doesn't mean just anyone will be able to hop online and place their wagers. Due to the Interstate Wire Act of 1961, bookmakers are forbidden to accept wagers across state lines, so any mobile or online betting offered by MS establishments will be "geo-fenced." This means that you will, at a minimum, have to be physically inside the state of Mississippi to place your wagers at venues like the Hollywood Casino Gulf Coast. Sometimes, you might even be limited to the casino grounds themselves in order to lawfully place your sports bets. Again, the only legal way around this sort of limitation is to use an online sportsbook that operates overseas. Since these are not geo-fenced, you can travel anywhere in the US without losing your ability to place timely wagers on your favorite matchups.
What Is The Minimum Age To Legally Wager On Sports At The Hollywood Casino?
The minimum age to legally wager on sports at the Hollywood Casino is 21, as set by Mississippi law. There are no exceptions to this rule. However, it should be noted that legal offshore sports betting sites on the Internet only require their users to be 18 in order to wager, though it is highly advisable that you go along with MS state law and wait until you're 21 before placing any online sports bets.
Does The Hollywood Casino Offer Proxy Betting Services?
Proxy betting is not used very often anymore, as it was initially created as a workaround of the aforementioned Wire Act, allowing bettors to place wagers from out of state by using a third party to place their wagers in person on their behalf. As such, proxy betting always operated in a legal grey area, and most modern casinos and bookmakers simply don't think it's worth the risk. Thus, the Hollywood Casino does not offer proxy betting services to its customers, popular though it would surely be.
For the most part, the advent of online and mobile betting will even further minimize the need for proxy betting going forward, although again, these routes will be geo-fenced. If any Hollywood Casino sportsbook review tells you otherwise, that's just wishful thinking on their part. For national and world travelers, legal offshore sportsbooks are the only reliable "proxy" solutions.
| Legal MS Sports Betting Sites | New Player Bonuses + Promos | Bet Now |
| --- | --- | --- |
| Bovada Sportsbook | $250 w/ 50% Match - Low Rollover | Click To Sign Up |
| BetOnline Sportsbook | $1K w/ 50% Match - Good For Life | Click To Sign Up |
| SportsBetting Sportsbook | $1K w/ 50% Match - Lifetime Bonus | Click To Sign Up |
| BetDSI Sportsbook | $100 w/ 100% Match - Lifetime Bonus | Click To Sign Up |
| 5Dimes Sportsbook | Multi Bonus Worth Up To $520 | Click To Sign Up |