Island View Sportsbook Review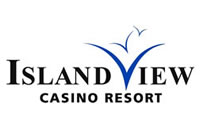 Island View Casino Resort

Address:

3300 W Beach Blvd, Gulfport, MS 39501

Phone:

228-314-2100
The Island View Casino Resort is technically two separate casino and hotel complexes, with the Beach Casino and the Island View Casino combining to total 126,000 square feet of gaming space, nearly 1000 hotel rooms and suites, and a brand-new sportsbook. Indeed, this Island View sportsbook review will show that the venue is not only one of the first Mississippi sports betting sites to open in the state, but it's also one of the very best gambling experiences you can have. But, given the other gambling pastimes available at the Island View Casino Resort, that shouldn't be a surprise, as the venue has been a longtime favorite destination for table games, slots, and poker tournaments in the region.
The Island View Casino Resort is about 20 minutes (13 miles) west of Biloxi in Gulfport, Mississippi, and it is currently the only casino remaining in the area (as the other Gulfport casino was abandoned after its destruction in 2005's Hurricane Katrina). The area of Gulfport is more suited to access by locals rather than out-of-town travelers, who tend to visit Biloxi proper. This gives the Island View a decidedly intimate flavor.
And speaking of flavor, the Island View Casino Resort is also home to several fine-dining restaurants, headlined by the Prime Cut steakhouse, the Carter Green Steakhouse, and the Beach Blvd Steamer. For after-dinner entertainment (if you aren't already watching sports in the on-site sports betting lounge), The View Showroom and the Beach Casino Stage offer exciting concerts, entertaining revues, and comedy specials all year long.
IsThe Island View Sportsbook Open To The Public?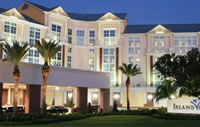 The Island View sportsbook is open to the public, and you can actually place wagers from either of the venue's two casino areas, as there are two separate sportsbook locations to choose from. The sportsbook in the North Casino is situated between the View Showroom and Carter Green, while the Beach Casino sports betting area is next to Gulf Breeze Daiquiris. Because of this setup, there is not a dedicated sports betting lounge on the premises, though the Sunset Bar & Deck offers plenty of HDTVs and food and drink service, making it the perfect place to take in the games – and a nice meal – after placing your wagers.
Island View Casino Hours Of Operation:
The Island View Casino sportsbook hours are the same for both locations:
Monday: 10 AM – 11 PM
Tuesday: 11 AM – 8 PM
Wednesday: 11 AM – 8 PM
Thursday: 10 AM – 11 PM
Friday: 10 AM – 11 PM
Saturday: 8 AM – 11 PM
Sunday: 8 AM – 11 PM
Does The Island View Sportsbook Offer Full-Service Betting?
Yes, the Island View sportsbook does offer full-service betting for sports betting in Mississippi. What this means is that you aren't limited arbitrarily to the types of wagers you can make, nor how many wagers you can make. Every current Island View sportsbook review makes it clear that the betting options run the gamut, with the NFL, MLB, NHL, NBA, NCAA, NASCAR, UFC, and other top leagues represented with ample action on every game, all year long. Additionally, popular global sports are also on offer, with soccer, rugby, cricket, golf, tennis, boxing, and more on the daily docket.
In addition to all of the games and leagues you can wager on, the wager types themselves are comprehensive at the Island View sportsbook. You can make straight bets on the moneyline, spread bets, totals or over/under bets, player and team props, all kinds of futures bets, and more. For any given game, you might have several dozen different wagers to choose from, and that's before live betting is added to the mix!
Does The Island View Sportsbook Offer Mobile Betting?
For the time being, the Island View sportsbook does not offer mobile betting, as in order to do so, Internet-based sports wagering has to become active in the state. While Mississippi legislators are working on this, and while online and mobile sports betting is a sure thing to arrive in the Magnolia State sometime relatively soon (likely by mid-2020 or so), there is currently no timeline for when such services will go live. As such, if you're looking for an iPhone betting app or an Android betting app, you're out of luck for the time being. Legally, the venue could deploy an official app to let you wager from anywhere within the property itself, but they have not decided to do this yet. It is likely that, like most other MS casino locations, the IP is waiting for statewide mobile betting before investing in such a system.
That said, if you visit a legal offshore sportsbook that accepts MS residents as customers, you will see that all of the top service providers in the industry offer mobile-optimized portals for all their sports betting and casino gaming services. Best of all, accessing these online sports betting sites is free, legal, and safe, and they accept bets 24/7.
What Is The Minimum Legal Age To Wager On Sports At The Island View Casino?
The minimum legal age to wager on sports at the Island View Casino Resort is 21. Though some Island View sportsbook reviews claim that you only need to be 18 to bet on sports in MS, this is not the case, as the 21-year-old limit is firmly set by state law. That said, you can still wager on sports in MS if you're just 18 by using an offshore sportsbook. However, when a state has age laws on the books for any activity you wish to participate in – even if it's over the Internet at an overseas site – it is absolutely recommended to follow those laws. Regardless of where you wish to bet on sports in Mississippi, it is best to do so only once you're at least 21 years of age.
Does The Island View Casino Have Proxy Betting?
Many Island View sportsbook reviews are ambiguous about whether or not the Island View Casino offers proxy betting to its customers. Allow us to set the record straight: No, there is no proxy betting allowed at the Island View Casino Resort.
Considered to exist in a legal grey area, proxy betting is an old-fashioned workaround of the Interstate Wire Act of 1961, as it would allow third-party representatives to place wagers for out-of-state bettors. With the advent of mobile Internet wagering, most of this is rendered moot for in-state residents. However, if you live in Mississippi and wish to wager while traveling to other states or countries, your only option is going to be to use legal online sportsbooks that operate from overseas.
| Legal MS Sports Betting Sites | New Player Bonuses + Promos | Bet Now |
| --- | --- | --- |
| Bovada Sportsbook | $250 w/ 50% Match - Low Rollover | Click To Sign Up |
| BetOnline Sportsbook | $1K w/ 50% Match - Good For Life | Click To Sign Up |
| SportsBetting Sportsbook | $1K w/ 50% Match - Lifetime Bonus | Click To Sign Up |
| MyBookie Sportsbook | $500 w/ 50% Match - Welcome Bonus | Click To Sign Up |
| BetDSI Sportsbook | $500 w/ 100% Match - Lifetime Bonus | Click To Sign Up |