Hard Rock Biloxi Sportsbook Review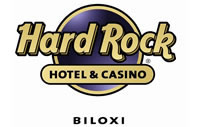 Hard Rock Hotel and Casino

Address:

777 Beach Blvd, Biloxi, MS 39530

Phone:

228-374-7625
With sports betting now available at the Hard Rock Hotel & Casino Biloxi, there has been a decided increase in traffic at the popular venue. Indeed, most of the recent Hard Rock Biloxi Sportsbook Bar & Grill reviews online have focused on the new sports betting lounge at the facility. And as you'd expect when dealing with the Hard Rock brand, those reviews have been uniformly excellent.
In addition to the new sports betting product at the Hard Rock Casino, the venue has all the standard gaming and resort amenities you're used to from first-class casino destinations. Among them are more than 1300 slot machines and 50 table games on a 50,000-square-foot gaming floor, as well as 479 luxury rooms and suites to choose from. There's even a swim-up bar – called the Soundbar – which is lined with palm trees and surrounded by rentable cabanas for use during the warmer season.
At the Hard Rock in Biloxi, you can also enjoy dining on some of the best surf and turf in the region at Ruth's Chris Steak House, while the Half Shell Oyster House brings the flavors of the Gulf right to the casino's main floor. As always, there is a flagship Hard Rock Café on-site as well, and the Rock Spa and Body Rock gym round out the familiar branded offerings.
Is The Hard Rock Sportsbook Open For Business?
Yes, the Hard Rock sportsbook is open for business! Indeed, the sports betting lounge at the Hard Rock Biloxi was one of the first Mississippi wagering venues to open in the wake of the Supreme Court's overturn of the Professional and Amateur Sports Protection Act (PASPA), and it's been getting rave reviews since the first wagers were posted on the boards.
The Hard Rock Sportsbook – aptly called the SPORTSBOOK (as are all the Hard Rock sports betting lounges currently being rolled out around the country) – is located at the south end of the main casino floor past the Half Shell Oyster House, and it features over two dozen large HDTVs as well as betting windows, self-serve kiosks for live betting, and tableside food and drink services. While the lounge is currently small (which is a theme in most every Hard Rock sportsbook review), you can expect the area to be slowly built out as the pastime garners more and more attention over the coming months.
The Hard Rock Sportsbook Bar & Grill is open for business 7 days per week, though their hours vary. The following sports betting schedule is typical, but you can expect it to change to accommodate the betting trends throughout different sporting seasons going forward. (To get the most up-to-date hours, please call the Hard Rock's reservation or concierge service.)
Hard Rock Sportsbook Hours Of Operation:
Monday: 11 AM - Midnight
Tuesday: 11 AM - Midnight
Wednesday: 11 AM - Midnight
Thursday: 11 AM - Midnight
Friday: 11 AM – 1 AM
Saturday: 9 AM – 1 AM
Sunday: 9 AM - Midnight
Does The Hard Rock Sportsbook Offer Full-Service Betting?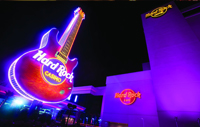 The Hard Rock Sportsbook absolutely offers full-service sports betting. For the purposes of this Hard Rock Biloxi sportsbook review, of course, full-service sports betting is defined as "Vegas-style" sports betting. That is, you can bet on multiple aspects of single games, and you can also assemble your wagers into parlay bets with multiple different games and events per betting slip.
Between the US leagues offered (including the NFL, NBA, MLB, NHL, NCAA) and all the international action you crave (soccer, rugby, cricket, golf, tennis, boxing, MMA, etc.), you have literally thousands of daily lines to choose from at the Hard Rock sportsbook. You can choose from straight bets, spreads, over/unders (aka totals), team props, player props, specials, futures, and more, and once you add in all the live betting available at the sportsbook, you'll essentially never run out of bets to choose from. The full-service sports betting in Mississippi offered by the sportsbook at the Hard Rock Casino in Biloxi is truly comprehensive and second to none.
Does The Hard Rock Sportsbook Offer Mobile Betting?
Right now, the Hard Rock Biloxi reviews coming out all have one major complaint: the lack of mobile betting. Of course, this isn't the Hard Rock's fault, as the state of Mississippi has not yet set its regulations for online sports wagering in general. However, the MS legislature is definitely working on that, and as soon as legal online gaming comes to on-site casinos in Mississippi, you can be sure that the Hard Rock will roll out their own mobile betting platform for iPhone and Android devices. (That said, please note that any official Internet or mobile Hard Rock sports betting service will be geo-fenced to Mississippi borders in accordance with the federal Interstate Wire Act, which means that if you travel out-of-state and still wish to wager, your only legal options will be to use offshore sportsbooks.)
What Is The Minimum Age To Wager At The Hard Rock Biloxi Sportsbook?
The legal minimum age to wager at the Hard Rock Biloxi sportsbook is 21. This is a hard minimum, as set by Mississippi state law, and all casinos – both commercial and tribal – are beholden to this law. That said, you can technically wager at legal online sportsbooks that serve MS residents once you're just 18, though when the state has age minimums on the books, you should definitely defer to those to avoid any potential problems.
Does The Hard Rock Biloxi Have Proxy Betting?
The Hard Rock Biloxi does not – and will not – offer proxy betting. Proxy betting has largely fallen out of favor over the last few decades, as it has been replaced wholesale by the advent of legal offshore sports betting sites that you can access over the Internet. Because proxy betting was originally conceived to be a workaround of the Wire Act and let bettors place wagers while not physically being in their sportsbook's state (via the use of an on-site intermediary to place those bets), it was popular before better alternatives came about.
Now, with increased scrutiny on sports betting as more and more states legalize it, the practice is simply not worth the risk. When it comes to complying with gambling laws and regulations, sportsbooks and casinos simply have too much to lose to entertain these grey-area workarounds. As such, it wouldn't be fair to hold the lack of proxy betting against the Hard Rock in your Hard Rock Biloxi sportsbook review, as the practice has pretty much disappeared nationwide. If you need to bet remotely, you should simply join one or more legal online sportsbooks, which have no geo-fencing requirements of any kind.
Top Mississippi Sports Betting Sites
Rank
Online Sportsbooks
Bonuses Offered
Rating
US Players?
Play Now!