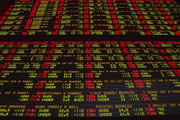 The Magnolia State looks to be out of gates well ahead of other states around the country in the race to be first to market with a newly minted sports betting marketplace.
That is good news for Mississippi's casinos, as they look to capitalize on the situation afforded to them in the wake of the US Supreme Court's decision to overturn PASPA – the Professional and Amateur Sports Protection Act of 1992. By ruling PASPA, which limited legal sports wagering to Nevada and three other states, to be unconstitutional via a 6-3 majority decision on May 14, 2018, the highest court in the land opened the door for all 50 states to pass legislation to regulate sports betting as they see fit. Mississippi and nearly two dozen other states have already passed such laws or are on the verge of doing so, but the Hospitality State is in the lead.
But how is exactly is that, when it was New Jersey that passed a law to legalize sports betting back in 2014 and actually led the fight against PASPA, contending with the major sports leagues all the way? It all comes down to how Mississippi quietly authorized its gaming license holders – in this case its commercial and tribal casino operators – to offer legal sports betting. Mississippi achieved this via the most low key method conceivable: state legislators passed a revised version of the state's law that relates to Daily Fantasy Sports (DFS), which is considered a game of skill rather than a game of chance like traditional sports wagering, and, by removing the language related to the state's longstanding ban on betting on sporting events.
All Mississippi casinos needed was a PASPA repeal and they could begin offering action on sports, and nobody has missed a beat since then, with the goal being to have the first outlet for sports betting in Mississippi up and running by the middle of the summer, though the middle part of June is actually far more likely, considering how well things are going.
Mississippi also managed to get out ahead of competing states near and far by having a fairly limited policy as far was which operators could open sportsbooks and what sports betting activities were permissible, thus avoiding lengthy in-state fights between competing interests as other states experienced. According to the new rules laid out by the Mississippi Gaming Commission (MGC), the organization designated by the state's lawmakers to have oversight duties for the state's sports betting industry, action will be able to be taken on all professional and collegiate sports, as well as amateur events sanctioned by the International Olympic Committee. Because only current license-holders are going to be legally able to offer sports bets (initially, anyway), and because there are already regs in place to govern their activities, Mississippi was further able to streamline the process of getting this legislation passed with little fuss or muss.
However, one of the biggest and most glaring omissions in Mississippi's sports betting regulations is any real provision for in-state mobile sports wagering. As the market moves more and more toward the internet (look no further than an offshore sports betting industry valued at anywhere from an estimated $150 billion to $250 billion from American sports bettors alone), this could prove to be a hindrance in the long run for the Magnolia State. Mobile betting is allowed, but only on the grounds of the casinos offering sports betting in Mississippi for guests and customers.
It should be noted that nothing in the law says things have to stay this way permanently, so it could be thought of as yet another means of expediting the legalization process. That being said, Mississippi is, on the whole, a deeply socially conservative state, and concerns over exposing minors to gambling was a major concern for lawmakers throughout the process of passing the revised DFS law in 2017. Time will tell if the Hospitality State is keen to be merely the first state in the nation other than Nevada to offer a legal sportsbook or if it aims to one day be the best place to bet on sports in the country.
It's up to lawmakers to decide, but the public has spoken with their smartphones: the internet is where the future of gambling resides.