Things To Do In Biloxi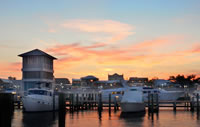 Biloxi is a town full of character, and it's one of the top tourist destinations in the region, owing in large part to its casino festivities along the gulf. As such, there are plenty of things to do in Biloxi. Naturally, the area – these days – is equated almost exclusively with Mississippi sports betting and gambling, but that's not remotely the whole picture. Biloxi is a lot more than just a destination gaming hotspot for sports betting in Mississippi, and while its resort casinos are some of the best in the world, you'd be doing yourself a disservice if you didn't venture out and about on your trip to the region.
With world-class museums, restaurants, tons of boutique and high-end shops to visit, and more, Biloxi is overflowing with things to do. And speaking of overflowing, the beaches in Biloxi themselves are some of the most welcoming on the entire Gulf, perfect for boating, kayaking, snorkeling, and sunning, and plenty of places along the coast will rent you a boat or personal watercraft for a fun day on the water. All in all, while you might visit the area for its magnificent casino venues, you'll find more things to do in Biloxi than you probably expect – and more things to do than you can possibly squeeze into just a single Mississippi gambling trip. Hey, it's never too soon to start planning next year's vacation!
Restaurants In Biloxi
Naturally, there are plenty of dining options in Biloxi. The best restaurants in Biloxi include fine dining establishments like Mary Mahoney's Old French House and Ruth's Chris Steak House (located inside the Hard Rock Hotel & Casino), while cheaper – but still excellent – fare can be had at places like Wentzel's Seafood, Taranto's Crawfish, and the Half Shell Oyster House. While the local cuisine is seafood-heavy, more traditional Americana-syle menu items are always available, and there are plenty of familiar fast food and mid-range chains to choose from, too.
Mary Mahoney's Old French House
110 Rue Magnolia
Biloxi, MS 39530
228-374-0163
Located just across the street from the Beau Rivage and the Hard Rock Biloxi, Mary Mahoney's is a local mainstay. For more than 50 years, Mary Mahoney's has been serving locals and visitors, including celebrities, presidents, and VIPs, and the venue has always received rave reviews. To many, Mary Mahoney's is by far the best restaurant in Biloxi. The house where the restaurant is based, fittingly, is quite French and quite old, built in 1737 by French colonist Louis Frasier with architectural stylings appropriate to the time and culture. The average price per meal at Mary Mahoney's is between $80 and $120 or so.
Restaurant hours:
Monday - Saturday: 11 AM - 9 PM
Lunch menu served from 11 AM - 2:30 PM
Dinner menu served all day
Ruth's Chris Steak House
777 Beach Blvd
Biloxi, MS 39530
228-374-2137
Ruth's Chris Steak House started in New Orleans in 1965, founded by Ruth Fertel, who purchased a turn-key steak restaurant called Chris Steak House. In 1976, she relocated and added her name to the handle, and the rest is history. Biloxi's famous Ruth's Chris location is inside the Hard Rock Casino, and you'll be hard-pressed to find a better cut of beef anywhere in Mississippi. Expect to spend about $100 a head at this fine-dining destination. Because this is the best steakhouse in Biloxi, reservations are highly recommended.
Restaurant hours (dinner only):
Monday – Thursday: 5 PM – 10 PM
Friday – Saturday: 4:30 PM – 10:30 PM
Sunday: 4:30 PM – 9:30 PM
Wentzel's Seafood
1906 Beach Blvd
Biloxi, MS 39532
228-207-2423
Wentzel's Seafood is a moderately-priced local's favorite, offering Cajun/Creole New Orleans style meals including fried green tomatoes, crawfish balls, shrimp and grits, traditional platters, surf and turf options, and a host of different oyster dishes. Expect to pay about $20-$40 per head at Wentzel's, which isn't too bad considering it's one of Biloxi's best seafood restaurants.
Restaurant hours:
Sunday – Thursday: 11 AM – 9 PM
Friday – Saturday: 11 AM – 10 PM
Taranto's Crawfish
12404 John Lee Rd
Biloxi, Mississippi 39532
228-392-0990
Taranto's Crawfish is another Nola-themed local restaurant, though it's more affordable than most such eateries in the area ($15-$30 a head). Of course, that doesn't mean that Taranto's skimps on quality – they don't. In fact, for crawfish and shellfish in general, Taranto's is definitely the best value and has some of the best seafood in Biloxi.
Restaurant hours:
Tuesday - Saturday: 11 AM - 9 PM
Half Shell Oyster House
125 Lameuse Street
Biloxi, MS 39530
228-432-5050
The Half Shell Oyster House is a small chain restaurant, and Biloxi is home to their second location. (Additionally, there is a second Biloxi location inside the Hard Rock Casino.) The Half Shell Oyster House features high-end style and panache, with authentic French Quarter architectural elements that fit the theme of the venue's menu. There is also an exhibition oyster bar on the ground-floor of the two-story location, and several private rooms are available for parties on reservation. Expect to spend about $30-$50 per head at this fine seafood restaurant.
Restaurant hours:
Sunday - Thursday: 11 AM – 10 PM
Friday – Saturday: 11 AM - 11 PM
Sunday Brunch: 11 AM – 2 PM
Whataburger
If you aren't from the southeast US, you're missing out on a fast food staple that the rest of us take for granted: Whataburger. Fortunately, there are two Whataburger locations within just a few minutes of Biloxi (one in D'Iberville and another in Ocean Springs). All you've got to do to get the best diner-style, griddle-cooked American hamburger ever is drive about 3 miles from your Biloxi resort. We're not saying Whataburger is the best restaurant in Biloxi, but we're not not saying that, either.
Entertainment Venues In Biloxi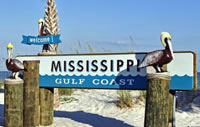 There are several entertainment venues in Biloxi's many luxurious casinos, but if you want to find a place to relax and take in the area's sights and sounds while taking a break from gambling and sports betting in Mississippi, you're in luck. There are all kinds of things to do in Biloxi.
MGM Park
105 Caillavet St
Biloxi, MS 39530
228-233-3465
Going along with the Biloxi sports betting theme, the MGM Park is a minor league baseball venue, home of the Milwaukee Brewers' Double-A club, the Biloxi Shuckers (Southern League). Details of the $36 million venue include:
5000 seats (plus room for 1000+ spectators in berm seating)
12 viewing suites
Concession concourse
On-site lounge
On-site team store
The Biloxi Shuckers, members of the 10-team Southern League (South division), play their home games at MGM Park. General information about the Shuckers' seasons follows:
Season: April to September
Home games: 70
Single-game ticket prices: $7 - $50, $20 average
Season ticket prices: $560 - $2800
Given the developmental status of Minor League ball, the area casinos don't tend to offer much betting on the Shuckers. Of course, that means that outings to MGM Park are basically designed to be reprieves from afternoons or evenings of gambling and sports betting at the surrounding casinos. (Despite its name, MGM Park is not affiliated with MGM Resorts International, owner of the Beau Rivage, the most famous casino in Mississippi. MGM merely purchased the naming rights to the facility through 2035.)
Ohr-O'Keefe Museum of Art
386 Beach Blvd.
Biloxi, MS 39530
228-374-5547
Stepping away from sports, Biloxi is home to the Ohr-O'Keefe Museum of Art, designed by Frank Gehry and featuring a permanent collection of George E. Ohr's masterful ceramic work. Dubbed the "Mad Potter of Biloxi," Ohr is considered by many to be a foundational catalyst of American Abstract-Expressionism. No visit to Biloxi is complete without checking out the Ohr exhibition, and the museum also offers visitors and guests the opportunity to take pottery lessons during their stay.
Hours: Tuesday – Saturday 10 AM – 5 PM
Entry fees: - $10 (adults), $8 (seniors), $5 (students), children under 5 enter free, members enter free
Tour rates: 10 guest minimum, $3-$8 per guest
Membership rates: $35 (students/military), $50 (standard), $100 (family), $250 - $1500 (business)
Permanent George Ohr exhibitions
Seasonal exhibits from regional artists
Classes and workshops
Gift shop
St. Michael's Catholic Church
177 First St
Biloxi, MS 39530
228-435-5578
St. Michael's Catholic Church, which is notable for its exterior features and glass artworks, is another must-see Biloxi attraction. The church – which started out as a mission in Biloxi in 1907 – has a unique cylindrical look, with 45 columns of bold stained glass works, has survived both Hurricane Camille (1969) and Hurricane Katrina (2005). If that's not a fitting metaphor for faith, nothing is. St. Michael's is called the "Fisherman's Church" by locals and congregants. The following is the mass schedule, though the church is always open to those interested:
Sunday: 10 AM
Monday: no mass
Tuesday: 8 AM
Wednesday: 8 AM
Thursday: 8 AM
Friday: 8 AM
Saturday: 5 PM
Maritime & Seafood Industry Museum
115 1st St
Biloxi, MS 39530
228-435-6320
Biloxi's Maritime & Seafood Industry Museum may seem oddly themed for such a destination, but it is exceedingly apt, and visiting the venue has long been one of the most edifying and popular things to do in Biloxi. The museum features loads of features, including exhibits on commercial shrimping and oystering, blacksmithing, boat building, net making, and more. You can even rent one of the museum's beautiful 65-foot Biloxi Schooners for a trip out into the Gulf. For locals, the week-long Sea-n-Sail Adventure Camp is offered every year, as well. 300 years of local history are carefully displayed in the Maritime & Seafood Industry Museum. Entry is only $10 for adults, $8 for seniors and military, and $6 for students. Memberships range in price from $10 to $1000. The venue's hours of operation are listed below:
Monday – Saturday: 9 AM – 4:30 PM
Sunday: Noon – 4 PM
Biloxi Lighthouse
1050 Beach Blvd
Biloxi, MS 39530
228-374-3105
The iconic Biloxi Lighthouse, which has been weathering storms and shining out like a guardian angel to the Gulf's boatsmen and fishermen since 1848, is a true landmark in the region, and it's the number-one historical site visited in Biloxi. You can take a guided tour of the Biloxi Lighthouse daily, weather permitting. Tours start at 9 AM, 9:15 AM, and 9:30 AM. Admission rates to the Biloxi Lighthouse follow:
Adults, $5``````````````````````````````
Children (ages 2-12), $2
Discounts for large groups (please call)
Beauvoir
2244 Beach Blvd
Biloxi, MS 39531
Another can't-miss, historically-relevant landmark and museum in Biloxi is Beauvoir, which was the postbellum home of Confederate States of America president Jefferson Davis, where he lived in a cottage from 1876 until his death in 1889. The location is open 7 days a week from 9 AM – 5 PM. Admission rates follow:
Adults, $12.50
Seniors/military, $10
Children (6-18), $7.50
Children (0-5), free
Outdoor Activities In Biloxi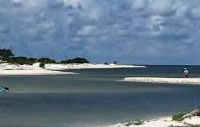 There are plenty of outdoor activities and landmarks in Biloxi, as well. Some of the most notable include the Biloxi Bay Bridge (which is designed for walking and jogging across the expansive open water), and Ship Island, one of the finest outdoor destinations in the region.
Biloxi Bay Bridge
The Biloxi Bay Bridge, as its name implies, is a portion of US 90 that crosses the Biloxi Bay. Rebuilt after Hurricane Katrina, the Biloxi Bay Bridge has a south-facing 12-foot wide pedestrian section that is extremely popular as a walking/jogging path and runs the entire 1.6 miles of the bridge's length.
Ship Island
1040 23rd Ave
Gulfport, MS 39501
228-864-1014
Ship Island – located 11 miles off the coast of Biloxi – is actually two islands, as Hurricane Camille (1969) split the original single island into two halves, now called East Ship Island and West Ship Island. West Ship Island is the site of Fort Massachusetts, which was built by the US War Department after the War of 1812 and is a historical attraction that no history buff should pass up. Round-trip ferry services are provided exclusively by Ship Island Excursions, with prices starting at just $32 per person.
Mississippi Sandhill Crane National Wildlife Refuge
7200 Crane Ln
Gautier, MS 39553
228-497-6322
In nearby Gautier, MS (17 miles east of Biloxi), you can visit the renowned Mississippi Sandhill Crane National Wildlife Refuge. This refuge was established in 1975 under the Endangered Species Act, and it has led to the recovery of the Mississippi Sandhill Crane's population (which was once down to just 30-35 birds). You can visit this refuge – and take in its huge variety of plant and animal life – any time all year round, and access to the refuge is free. Additionally, all the public programs provided by the park (including their seasonal Crane Tours) are also free of charge.
Pass Christian War Memorial Park
Highway 90 & Flietas Ave
Pass Christian, MS 39571
228-452-3310
Located 23 miles west of Biloxi, the town of Pass Christian is home to the War Memorial Park, which was constructed in 1945 as a World War II memorial. With monuments honoring veterans and various mainstays of US history, the park also has gazebos, playgrounds, exercise courses, walking paths, and several noteworthy tree sculptures. There's also a giant deactivated cannon on-site, and the area can be rented for private events.
As you can see, no matter how you want to spend your time among all the things to do in Biloxi, you'll be able to bet on sports, gamble, lounge on the water, enjoy a few drinks, take in the local sights and sounds, and enjoy a nice meal (or three). Just don't get too comfortable, because you'll have to go home eventually!
| Legal MS Sports Betting Sites | New Player Bonuses + Promos | Bet Now |
| --- | --- | --- |
| Bovada Sportsbook | $250 w/ 50% Match - Low Rollover | Click To Sign Up |
| BetOnline Sportsbook | $1K w/ 50% Match - Good For Life | Click To Sign Up |
| SportsBetting Sportsbook | $1K w/ 50% Match - Lifetime Bonus | Click To Sign Up |
| MyBookie Sportsbook | $500 w/ 50% Match - Welcome Bonus | Click To Sign Up |
| BetDSI Sportsbook | $500 w/ 100% Match - Lifetime Bonus | Click To Sign Up |
| 5Dimes Sportsbook | Multi Bonus Worth Up To $520 | Click To Sign Up |