Things To Do In Tunica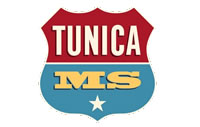 One of the ways that Tunica is unique among the larger gambling destinations in the US is that there isn't a local cottage industry serving the guests of these venues. Tunica – or rather, Tunica Resorts – is basically casinos and cotton fields and little else. As such, there aren't many things to do in Tunica once you step off the premises of your chosen casino (save for going to another casino).
Literally all of the vacation attractions in Tunica are located on-site at the various casino properties that make up the town. The remainder of the town is as small-town as it gets, with little more than apartment housing for casino employees, a few convenience stores, and a couple of fast food joints. One place of some note, however, is the so-called Tate House (or Tate Log House), which is a 19th-century log home that has been preserved for posterity, showing Tunica visitors how local lived in the tiny burg way back in the 1800s. Outside of that little attraction and the nearby Tunica Museum (which is also dedicated to the history of the town), that's pretty much it.
Indeed, the juxtaposition between the glitz and glamor of Tunica Resorts' huge casino complexes and their tiny, almost backwater-style surroundings can be quite shocking to those who don't expect such, albeit it has a charm all its own for the very same reasons.
All that said, Tunica Resorts was built where it was built not in order to serve any large Mississippi cities or local clientele, but to serve the population of Memphis, Tennessee, which is just over the border. Of course, this arrangement has the added benefit of allowing non-TN residents visiting Tunica to be able to visit Memphis quickly and easily. Memphis is all of 30 miles north of Tunica Resorts, so depending on traffic, it generally takes only 40-60 minutes to get there. And it goes without saying that there's a heck of a lot more to do in Memphis than there are things to do in Tunica, particularly given the fact that former is a bona fide cultural center that is overflowing in arts and American history.
Restaurants Near Tunica
Outside of the dining options offered on-site by the many casinos that offer sports betting in Mississippi in the area, there are no restaurants near Tunica that are noteworthy. However, there are many high-end and famous restaurants in Memphis, which is just a short drive north.
Ruth's Chris Steak House
6120 Poplar Ave
Memphis, TN 38119
901-761-0055
Ruth's Chris Steak House isn't just the best steakhouse near Tunica, it's also the best steakhouse in Memphis – and that's saying something! Of course, all that quality doesn't come cheap, and at around $100 a head, you'll have to budget for this experience. That said, it's well worth the money (and the trip) if you want the best steak in Tunica and the finest wine selection around.
Restaurant hours:
Monday – Saturday: 5 PM – 10 PM
Sunday: 5 PM – 9:30 PM
Fleming's Steakhouse
6245 Poplar Ave
Memphis, TN 38119
901-761-6200
Fleming's Steakhouse gives Ruth's Chris a serious run for its money when it comes to offering the best steak in Memphis (which, for all intents and purposes, is the best steak in Tunica, as well). Fleming's isn't the least expensive restaurant, though, so you'll want to check out their online menu and make sure you've got the will and the wallet for this place. Their $91 35-ounce Prime Tomahawk Signature Steak is no joke.
Restaurant hours:
Monday – Saturday: 5 PM – 10 PM
Sunday: 4 PM – 9 PM
Folk's Folly
551 S Mendenhall Rd
Memphis, TN 38117
901-762-8200
Founded in 1977 by Memphis native Humphrey Folk, Jr., Folk's Folly is – according to many locals – the best restaurant in Memphis. As such, that makes it one of the best restaurants in Tunica (or near Tunica, more aptly), and it's a destination that you don't want to miss. With lots of local tradition and even more local flair, Folk's Folly offers fine wines, the cozy Cellar Lounge (replete with complimentary fried dill pickles!), fantastic steaks, classic seafood selections, and even an on-site store called Humphrey's Prime Cut Shoppe so you can take Folk's Folly's freshly-butchered meats home to prepare in your own kitchen. Expect to spend around $75 to $150 per head at Folk's Folly, and expect to have an amazing experience.
Restaurant hours:
Monday – Saturday: 5:30 PM – 10 PM
Sunday – 5:30 PM – 9:00 PM
Cellar Lounge – 5 PM
Gus's World Famous Fried Chicken
310 S Front St
Memphis, TN 38103
901-527-4877
Every chicken joint thinks their chicken is the best. "World famous" this and "world famous" that don't carry much weight in the fried chicken game. However, Gus's World Famous Fried Chicken might have a legitimate claim to the crown. If you've never eaten at Gus's (there are 26 locations in the US), you're in for a treat. And if it's not the best fried chicken in the world, it's definitely the best fried chicken in Memphis. And that means that if you're looking for the best fried chicken in Tunica, you'll find it just across the border in Tennessee!
Restaurant hours:
Sunday – Thursday: 11 AM – 9 PM
Friday – Saturday: 11 AM – 10 PM
Paulette's Restaurant
50 Harbor Town Square
Memphis, TN 38103
901-260-3300
Paulette's is another local restaurant that has consistently set Memphis on fire. For half a century, Paulette's has been considered perhaps the best intimate restaurant in Memphis. As far as fancy Tunica restaurants go, Paulette's is hard to beat – especially when you factor in their Little Bar, a supremely cozy venue that oozes atmosphere and elegance. Grand pianos, wood-burning fireplaces, and beautiful décor inside and out make Paulette's a must-visit for a night on the town. Best of all, Paulette's prices are comparatively excellent, with a full-course dinner costing about $50-$75 a head. Just make sure to make reservations due to the restaurant's limited evening hours.
Restaurant hours (open 7 days a week):
Breakfast: 7 AM – 10 AM
Lunch: 11 AM – 2 PM
Dinner: 5 PM – 9 PM
Weekend Brunch: 11 AM – 2 PM
Little Bar hours: 11 AM – 2 PM, 4 PM – 10 PM
Of course, Memphis being Memphis, there are over a thousand local eateries where you can get your grub on, with other top picks being Lafayette's Music Room, Marlowe's Ribs & Restaurant, and Central BBQ. As such, you'll definitely want to plan out your stops ahead of time so as to not get totally overwhelmed with options when it's time to eat. As long as you pick one of the above, you'll be assured of enjoying one of the best restaurants near Tunica Resorts.
Entertainment Venues Near Tunica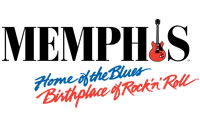 As with the dining situation, outside of area casinos, there are no entertainment venues near Tunica worth mentioning. That is, of course, until you make the trip to Memphis. Given its history as a major US cultural center, there's more to take in than you can possibly cram into a single Tunica gambling vacation. That said, there are at least a few attractions and landmarks that everyone should check out when visiting Memphis for the first time.
Beale Street
Beale Street should need no introduction, except perhaps by way of Marc Cohn's classic hit. Dubbed America's most iconic street, Beale Street is everything that Bourbon Street wishes it was. As the home of the blues, Beale Street has a hugely significant place in the history of American music and culture. Any visit to Tunica merits a trip to Beale Street just across the border in Memphis. Indeed, outside of the casinos in Tunica Resorts, checking out the nightly festivities on Beale Street should be number one on your list of things to do in Tunica. There might not be a concentration of famous dives and eats like Beale Street anywhere else in the country. Restaurants, shops, clubs, and landmarks on Beale Street include the following:
W.C. Handy Park
Silky O'Sullivan's
Blues Hall
Jerry Lee Lewis' Café & Honky Tonk
Coyote Ugly Saloon
New Daisy Theatre
Absinthe Room
BB King's Blues Club
King's Palace Café
Blues City General Store
Beale Sweets Sugar Shack
A. Schwab Trading Company
Tater Red's Lucky Mojos and Voodoo Healing
Memphis Music
Sam Phillips' Sun Studio
706 Union Ave
Memphis, TN 38103
Sam Phillips is one of the most famous behind-the-scenes figures in the history of rock and roll. He founded Sun Studio and Sun Records in Memphis, and there he produced hits by Elvis Presley, Jerry Lee Lewis, Johnny Cash, and countless other world-famous artists. To this day, Sun Studio is still in business, and much of it has been preserved as a museum to the area's distinctive musical history. For one of the best things to do in Tunica, a visit to Sun Studio just across the border should be at the top of your playlist. The venue's hours of operation are as follows:
Monday – Sunday: 10 AM – 6:15 PM
Daily tours: 10:30 AM, 11:30 AM, 12:30 PM, 1:30 PM, 2:30 PM, 3:30 PM, 4:30 PM, 5:30 PM
Graceland
Elvis Presley Blvd
Memphis, TN 38116
901-332-3322
As Elvis Presley's home for over 20 years, Graceland Mansion is one of the most quintessentially America residences in the country's history, and no trip to Tunica is complete without a visit to the King's castle. Tours are available year-round, and there's so much to see and do in Graceland that you won't be able to take it all in in just one visit. Of course, this kingly experience doesn't cheap, though a little less conversation and a little more action should be enough to secure a couple of tickets. Tour options include access to Graceland Mansion, the Presley Motors Automobile Museum, Elvis: The Entertainer Career Museum, the Elvis Discover Exhibits, the VIP Exhibit, and a self-guided tour of Elvis' Custom Jets. Of course, all this is just the beginning. For the best thing to do in Tunica, Graceland is it. This address is definitely not unknown! Tours start at $40 and go all the way up to $169 for the ultimate Elvis experience.
Graceland typical hours of operation:
Monday – Saturday: 9 AM – 5 PM
Sunday: 9 AM – 4 PM
National Civil Rights Museum
450 Mulberry Street
Memphis, TN 38103
901-521-9699
Memphis wasn't always all fun and games. During the Civil Rights era in American history, Memphis was one of the main protest grounds for activists and is in many ways Ground Zero for the Civil Rights movement. As such, the National Civil Rights Museum in Memphis is too big for just one location, instead stretching out across many noteworthy areas throughout the city. These museums and historic buildings tell a story no American can ever afford to forget, and for history buffs interested in more than just music, the National Civil Rights Museum will show you why that music was made in the first place. The National Civil Rights Museum is built around the Lorraine Motel, which was where Dr. Martin Luther King, Jr., was assassinated on April 4, 1968. However, MLK's legacy, and the legacies of all those who suffered injustice during the death throes of segregation in the 20th century, will never die. Tickets to the museum network are $16 for adults, $14 for seniors and students, $13 for children aged 5-17, and free for kids 4 and under.
National Civil Rights Museum hours of operation:
Wednesday – Monday: 9 AM – 5 PM
Tuesday: closed
While there are innumerable other museums and exhibits and festivities to take in while gambling in Tunica, your first trip to Memphis should pretty much include most or all of the above.
Outdoor Activities Near Tunica
Given that it's more or less barren as a town, the things to do in Tunica – at least for locals outside of working the casino strip – tend to be oriented on the outdoors. That said, the outdoor activities near Tunica are limited. You can go on boat tours or even rent a boat and cruise around in the Mississippi River, or you can go to the Mhoon Landing Park and enjoy a picnic or something. But for most folks, this hardly even amounts to a big whoop.
Naturally, nearby outdoor attractions are a better bet. These include the Ozark-St. Francis National Forest in Marianna, Arkansas, the Louisiana Purchase Historic State Park in Holly Grove, AR, and the Hot Springs National Park in Hot Springs, Arkansas.
Ozark-St. Francis National Forest
2955 Hwy 44
Marianna, AR 72360
870-295-5278
Located just 40 miles west of Tunica, the Ozark-St. Francis National Forest is a spread covering two Arkansas forests (the Ozark National Forest and the St. Francis National Forest). Covering 1.16 million acres, the forest is full of things to do for any outdoor or camping enthusiast. There are 23 official campgrounds, 370 miles of fishable streams and rivers, over 1000 miles of ATV trails for off-roading to the max, and nearly 400 miles of hiking and biking trails. Of particular interest are Mount Magazine and the Blanchard Springs Cavern. For things to do in Tunica, the nearest entrance to this sprawling wonder is in Marianna, Arkansas, less than an hour from your favorite Tunica Resorts casinos.
Louisiana Purchase Historic State Park
AR Hwy 362
Brinkley, AR 72049
870-572-2352
Just a 60-mile drive west of Tunica, the Louisiana Purchase Historic State Park is located at the convergence of the Lee, Monroe, and Phillips counties of Arkansas. This state park, which is on the National Register of Historic Places and is a National Historic Landmark, is situated on nearly 40 acres of swampy marsh, where the 6-foot marker stands in the middle. Though only history buffs will appreciate the import of the site in terms of the US's past, the area has plenty to offer outdoors enthusiasts of all kinds. If you've got some extra time to kill while looking for things to do in Tunica or the surrounding area, this unique destination should be on your itinerary. The Louisiana Purchase State Park is open year-round from 6 AM to 9 PM.
Hot Springs National Park
Fordyce Bathhouse Visitor Center
369 Central Avenue
Hot Springs, AR 71901
501-620-6715
Hot Springs National Park is farther away from Tunica than the other listed attractions, but the 200-mile trip is well worth it. If you've run out of things to do in Tunica or are simply looking for the best place near Tunica Resorts to take in the majesty of creation, Hot Springs National Park should be on your radar. Technically speaking, Hot Springs National Park was actually founded by an Act of Congress on April 20, 1832, before designated national parks were even a thing. Even back then, the value of this site to future recreational health and tourism was clear. In this way, Hot Springs National Park was America's first government-protected chunk of land, as it remains to this day.
Guests to Hot Springs National Park can bathe in the warm waters at any of the many sites on Bathhouse Row, and because the water is safe to drink, visitors have been encouraged to "quaff the elixir" for nearly two centuries. The park is open year-round.
Campground hours:
Monday - Sunday: 12 AM - 11:59 PM
Bathhouse hours:
Monday - Sunday: 9 AM - 5 PM
For the most part, all of the naturalist venues near Tunica will be in Arkansas, while all of the big-city amusements and attractions will be in Memphis. As such, whenever you book a trip to take in some gambling in Tunica or sports betting in Tunica, you will need to plan some time to check out the surrounding areas. If flying in, this includes renting a car to get around to these destinations, so make sure to plan accordingly. After all, there might not be that many things to do in Tunica outside of what's available on the town's casino grounds, but the little place is right in the middle of a whole lot of natural and cultural history. Don't miss out on any of it!
| Legal MS Sports Betting Sites | New Player Bonuses + Promos | Bet Now |
| --- | --- | --- |
| Bovada Sportsbook | $250 w/ 50% Match - Low Rollover | Click To Sign Up |
| BetOnline Sportsbook | $1K w/ 50% Match - Good For Life | Click To Sign Up |
| SportsBetting Sportsbook | $1K w/ 50% Match - Lifetime Bonus | Click To Sign Up |
| MyBookie Sportsbook | $500 w/ 50% Match - Welcome Bonus | Click To Sign Up |
| BetDSI Sportsbook | $500 w/ 100% Match - Lifetime Bonus | Click To Sign Up |
| 5Dimes Sportsbook | Multi Bonus Worth Up To $520 | Click To Sign Up |