Sports Betting In Tunica Resorts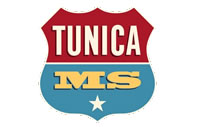 The small town of Tunica Resorts dominates not just the gambling market of northern Mississippi but also attracts bettors from Tennessee, Arkansas, northern Louisiana and part of Alabama as well. For that reason, sports betting in Tunica Resorts makes a good deal of sense for players in several states, as is the case in Biloxi on the Gulf Coast, which only further strengthens Mississippi's position as one of the most important gambling centers in the entire United States. With that in mind, it only makes sense that sports betting in Tunica Resorts would be on the mind of the Magnolia State lawmakers that moved to make sports wagering legal in anticipation of the US Supreme Court's repeal of the federal law prohibiting the activity in 46 of 50 states.
However, with so many visitors coming into town for the purpose of placing a wager at the casinos, not everyone will know all the ins and outs of what is involved with sports betting in Tunica Resorts. Our quick but comprehensive guide is here to help: we aim to provide our readers with all the information you'll need to make the most of a trip to northern Mississippi. We'll go over the basics with a short history of Tunica Resorts, take a look at the Tunica Resorts casinos that offer legal sportsbooks for their visitors, talk about all the things to do at Tunica Resorts casinos with sports betting and, finally, give you the lowdown on the directions to Tunica Resorts.
History Of Tunica Resorts
Tunica Resorts is one of the more unlikely locations for a major gaming center as you are likely to encounter – so much so that it would be entirely without precedent if it were not for the phenomenon of Las Vegas (honestly, it's just a hole in the Nevada desert somewhere that got extremely lucky). However, no matter whether you already live in Mississippi or are hitting the road for some of the best gambling in the southeastern US, the history of Tunica Resorts will mostly likely be of interest to you. Now that the Professional and Amateur Sports Protection Act of 1992 (PASPA) has been overturned by the Supreme Court, paving the way for states like Mississippi to legalize and regulate the activity of wagering on sporting events, the future looks bright for sports betting in Tunica Resorts and around the country as well.
With sports betting in Mississippi liable to be an even bigger draw there than it will in other states lacking a casino industry that is as fully developed as the one enjoyed by the folks in Tunica Resorts, it is worthwhile to have a good idea about how sports betting in Tunica Resorts came to be. Originally known as Robinsonville going back to the early years of the 19th century, this formerly sleepy, unincorporated community is located rightly along the Mississippi river and the border with Arkansas. Known far and wide in the Mississippi Delta region for its sprawling cotton plantations (even by the standards of the times), the community, located in the north of Tunica County, did not see a huge population swell once its primary industry switched from agriculture to gambling, and today only right around 2,000 permanent residents live there.
Nevertheless, against all odds, Tunica Resorts eventually came to be No. 3 most profitable gambling market in the United State after Las Vegas, Nevada, and Atlantic City, New Jersey, within just a few years of the opening of its casinos in 1995. It was around that time that unincorporated Robinsonville changed its name to Tunica Resorts to match the name of some of its eight or so combination hotels, resorts and casinos, so that vacationers could more easily find the places they were looking for on the map. That's just how small Tunica Resorts is in terms of population and area.
However, what the community lacks in size it makes up for in popularity among bettors from several surrounding states and major cities, primarily Memphis, Tennessee, which is only a drive of about 45 minutes away from Tunica Resorts. Even as casino gambling became legalized with increasing frequency in other nearby states in the region, Tunica Resorts held on to the position of the sixth most profitable gaming destination in the country. Only much larger markets like the city of Chicago and Detroit and states like Connecticut rank higher in terms of revenues, which is truly remarkable, considering that sports betting in Tunica Resorts is only just now starting to be rolled out at the eight or so casinos that do business in the community.
Tunica Resorts Casinos That Offer Legal Sportsbooks
Although the state of Mississippi is blessed with many fantastic casinos at which you can enjoy a full menu of gambling activities, some of the best in the business are the Tunica Resorts casinos that offer legal sportsbooks. On Aug. 1, 2018, the Gold Strike Casino and Resort in Tunica, MS, became the first destination to offer of the new wave of Tunica sportsbooks. However, the other combination casinos and resorts (to which the largely agricultural community of Tunica Resorts owes its name as well as its position as one of the nation's most prominent gaming destinations) soon followed suit, rendering Tunica the ideal location for legal sports betting in Mississippi. There are other Tunica Resorts casinos than the ones you will find in the list below, but so far these are the only ones that we can confirm to offer a full menu of sports betting activities right now. As the number of Tunica sports betting sites grows, we will include each new sportsbook here, so be sure to check back often!
Things To Do At Tunica Resorts Casinos With Sports Betting
One of the best things to do at Tunica Resorts casinos with sports betting is to enjoy the full spate of gambling activities that gave these properties the ability to elevate Tunica to its preeminent spot near the top of the United States gaming landscape. Casinos like the Gold Strike and the Horseshoe Casino Tunica are widely recognized as having some of the area's best poker rooms, and even for attracting World Series of Poker tournaments and the like at several times throughout each season. Additionally, all these highly recommended casinos with sports betting on the way also have plenty of table games, slots machines and other similar amusements.
However, casino games and sports betting in Tunica Resorts isn't the only game in town – far from it, in fact – as hotels like the Gold Strike and other top destinations also offer some fantastic theatre and performance venues. Think of attractions like the world famous Bar Stage at the 1st Jackpot Casino, where many famous blues acts have put on some of the rockingest shows in the history of the state of Mississippi. If dancing is more of your speed, then you should check out the Red Door nightclub at the MGM Resorts International-owned Gold Strike Casino. Golfers in your party will probably be interested to try out the championship-approved River Bend Links golf course located nearby. For Tunica Resorts' more gastronomically inclined guests, there are plenty of award-winning restaurants like the Chicago Steakhouse, Jack Binion's Steak, Lucky 8 Asian Bistro, and the Delta Blues Buffet to enjoy, as well.
The point is this: if you are in town for some sports betting in Tunica Resorts, you are pretty much guaranteed to have plenty of other things to do while you wait to put in your wager or to collect the payout after you successfully pick the winner at any of these elite casinos with sports betting in Mississippi.
Directions To Tunica Resorts
One of the best things about visiting northern Mississippi for the purpose of getting in on some sports betting in Tunica Resorts is just how easy it is to access the popular gaming destination. That is largely due to the location of the town (which, despite having several prominent combination casinos and resorts, is actually quite small otherwise) itself. Tunica Resorts can be found on the border with nearby Arkansas to the west, Tennessee to the north and within fairly easy driving distance of several of the Magnolia State's larger population centers, including the Mississippi capital in Jackson. Finally, the area is served by a smaller, but still decent, airport with service to a few major cities around the Southeast, and Tunica is not too far from bigger airports across the border in Memphis, Tennessee, making the directions to Tunica Resorts incredibly straightforward.
For travelers going to Tunica Resorts by car, there are several ways to get into town – none of which are difficult to manage, no matter what direction you're coming from. If you are heading in from Atlanta, you'll be spending most of your time on Interstate 20, passing through Birmingham, Alabama, on the way to US Highway 78 West and eventually Highway 302 and Highway 61 South once you get into Tunica Resorts proper. Drivers coming up from Biloxi will need to take I-10 West to US Highway 49 and the head north until you get on I-55, crossing over to I-69 South at the end of your trip. On the other hand, drivers coming over from central and eastern Tennessee, you'll be on I-40 West headed in the direction of Memphis for most the trip before you start to head south on I-240, I-55 and then, finally I-69 and Highway 61 once you are in Tunica Resorts. For those traveling from the direction of Little Rock, Arkansas, just take I-40 East (toward Memphis), then take I-55 South until you reach Highway 61 S – this is a much easier drive than from other cities, hence why so many Arkansas players visit Tunica Resorts casinos.
Using the Tunica Airport is another option for those guests that prefer not to use their mental energy driving hours just to enjoy sports betting in Tunica Resorts. The airline service provided by Tunica Airport is pretty decent for the price you pay – the airport's website advertises $39 for unlimited flights to and from Tunica if you join the annual membership program, with standard rates also being more reasonable than you might expect from a smaller airport. Cities served by flights (courtesy of the all-jet fleet of Ashley Air and Travel) are Atlanta, Charlotte, Orlando/Sanford, and the Tampa, St. Petersburg, and Clearwater area. Finally, if you are looking to enjoy sports betting in Tunica Resorts, then you could always fly into the much larger international airport in Memphis, Tennessee, rent a car, and drive the short 45 minutes down to Tunica. From there, you're all set to start your adventure of sports betting in Mississippi.
| Legal Mississippi Sports Betting Sites | New Player Bonuses + Promos | Bet Now |
| --- | --- | --- |
| Bovada Sportsbook | $250 w/ 50% Match - Low Rollover | Click To Sign Up |
| BetOnline Sportsbook | $1K w/ 50% Match - Good For Life | Click To Sign Up |
| SportsBetting Sportsbook | $1K w/ 50% Match - Lifetime Bonus | Click To Sign Up |
| 5Dimes Sportsbook | Multi Bonus Worth Up To $520 | Click To Sign Up |