What Do The Draftkings Sportsbook Plans Mean For Sports Betting In Mississippi?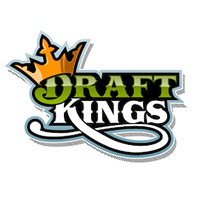 One of the more interesting developments to come out of the May 14, 2018, decision by the US Supreme Court to overturn the law banning legalized sports betting in 46 of 50 states has been the reaction from fantasy sports operators.
The moves taken by the leaders in the Daily Fantasy Sports (DFS) toward bringing a sports betting product to market is particularly worth noting for Mississippi's lawmakers, considering the roundabout way the state's legislators went about getting sports betting legalized. Mississippi had a law on the books that basically defended the legal right of DFS operators to offer what were characterized by the Unlawful Internet Gambling Enforcement Act of 2006 (UIGEA) as "games of skill" rather than "games of chance" in the Hospitality State, so it was a relatively simple matter to amend this law to allow both daily fantasy contests and single game sports betting.
In essence, that is what Mississippi lawmakers did (and quietly, it might be added) in 2017, meaning all the state's casinos needed before they could begin setting up sportsbooks of their very own was for the federal ban on sports betting outside of Nevada and a handful of other states to go away. Now that the Professional and Amateur Sports Protection Act of 1992 (PASPA) has been struck down by the Supreme Court, the DFS industry's top companies are surging along with states around the country to get on the sports betting tip as quickly as they possible can.
The biggest name on the block in the DFS business is without a doubt DraftKings, and the show runners over there have – as is no doubt easy to understand – been following the new coming out of Washington extremely closely. Taking things a step further, DraftKings had been explicitly calling for the kibosh imposed on sports betting by PASPA to be lifted, and they had been doing so for years. It only makes sense, given the high levels of crossover in terms of interest and web traffic between legal offshore sports betting sites that filled the niche left in the market during PASPA's reign and DFS sites.
Basically, DraftKings and other DFS operators had the sneaking suspicion that, were the prohibitions on states passing their own laws to legalize and regulate sports wagering to be lifted that the daily fantasy industry would be under less constant attack by legislators. Additionally, the SCOTUS decision to find PASPA unconstitutional means that the ne plus ultra as far as making real money on the outcome of a sporting event is concerned – actual sportsbooks like the ones on the Las Vegas Strip – are now fair game for DFS operators looking to diversify their offerings.
DraftKings did not waste any time in that respect, and electronic scrolling signs and billboards have already started to appear all along the interstate system up north in New Jersey – the state that actually won the favorable ruling from the Supreme Court – advertising DK's forthcoming online sportsbook. It is almost like DraftKings and perhaps the entire DFS industry have been getting ready to launch an out and out sportsbook site of their very own for years now, just waiting on that fateful day when the Supreme Court justices would overturn PASPA. Or something like that.
Whatever the case might be, this is not only big news for DraftKings, which already does hand over fist business in the US as the leading operator in the daily fantasy industry's leading market, but also for states in the same position as Mississippi. Because DraftKings and its biggest rival, FanDuel (which also has touted some form of sportsbook product launch in the relative near future after UK sportsbook operator Paddy Power Betfair bought a 61 percent stake in the company for a massive $770 million), have already done business in Mississippi, New Jersey and other states for years, they are ideally positioned to offer their brand of sports betting in those jurisdictions.
There is just one catch: Mississippi's current sports betting regulatory rules do not authorize any business that does not already have a gambling license to legally open a sportsbook or accept bets on sports. What that means for DraftKings, FanDuel and the rest is that, in the Magnolia State anyway, the very same law that allowed them to do business unimpeded and without fear of running into trouble with regulators is now going to prevent them from obtaining a sports betting license even if they are technically not breaking any laws by taking action on sporting events in the traditional sense.
Furthermore, Mississippi's active sports betting regs do not make a provision for either online sports wagering (at least not as sanctioned and taxed by the state – offshore sportsbooks are still fine for bettors to use) or even for mobile sports betting outside of the Hospitality State's qualifying casinos. Being that practically the entirety of the big money being wagered on sports passes through online platforms these days – and the same is true for much of the DFS industry's business as well – this seems more than a little bit shortsighted on Mississippi's part. That being said, there is not any language on the books at this time that says these prohibitions have to stand in perpetuity, thus, at worst we could be looking at another few years before Mississippi policy makers come to their senses.
What is not in question is that the DFS operators will not be sitting on their hands waiting around for the Magnolia State to make up its mind about sports betting in Mississippi. DraftKings may not have a product ready in time for the anticipated date of New Jersey's first legal sports bet (which they are calling as falling on June 7) either, but it seems like states further to the north have the edge over Mississippi in this regard. Here's hoping that they aren't dilly dallying in Jackson while states like New Jersey are moving ahead full steam into the bountiful waters of 21st century online sports betting and that the future prospects for sports betting in Mississippi won't be hurt in the meantime.
| Legal MS Sports Betting Sites | New Player Bonuses + Promos | Bet Now |
| --- | --- | --- |
| Bovada Sportsbook | $250 w/ 50% Match - Low Rollover | Click To Sign Up |
| BetOnline Sportsbook | $1K w/ 50% Match - Good For Life | Click To Sign Up |
| SportsBetting Sportsbook | $1K w/ 50% Match - Lifetime Bonus | Click To Sign Up |
| MyBookie Sportsbook | $500 w/ 50% Match - Welcome Bonus | Click To Sign Up |
| BetDSI Sportsbook | $500 w/ 100% Match - Lifetime Bonus | Click To Sign Up |